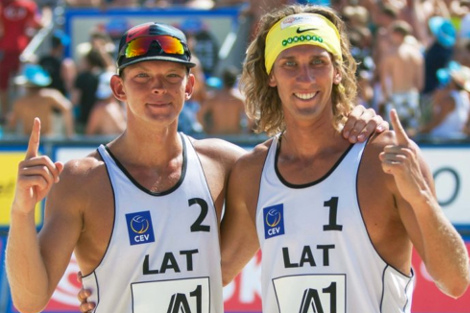 SUPPORT
Support for sport, education, art and music has always been a priority for the company VENDEN.
SPORT:
For over twenty years VENDEN natural water has been provided to Latvia's strongest, the most distinguished sportsmen and teams - hockey players, basketball players, football players, handball players, tennis players, volleyball players, rugby players, and athletes. In recent years, we have become partners and friends in various marathons, thus supporting and promoting an active lifestyle. We are proud of the fact that VENDEN natural water is an integral part of everyday life of sportsmen.
EDUCATION:
VENDEN is involved in general education school-based projects for healthy lifestyle, healthy food and nature conservation. In joint discussions with children we help to develop their understanding of values of Latvia's nature, we introduce natural water way to consumers; we teach to take care of our health. Each year, in "Enu dienas" we invite students from all over the country to visit and follow a daily routine of VENDEN, its production processes, as well as routine of sales team and Head of the company.

ART AND MUSIC:
Thanks to successful cooperation with one of the leading music companies in Latvia "Mikrofona ieraksti" we take care that in concerts every musician and singer will drink VENDEN natural water. We sing together with the best Latvian musicians in the Annual Awards of Mikrofona ieraksti, Laima Vaikule's concerts, BIGBANK Latvian Pearls summer festival, Martins Freimanis' memorial events, as well as in other similarly bright and emotionally rich concerts.