In honour of the World Water Day, on March 23 celebrations with extensive entertainment programme of events were arranged in the shopping-mall "Domina Shopping".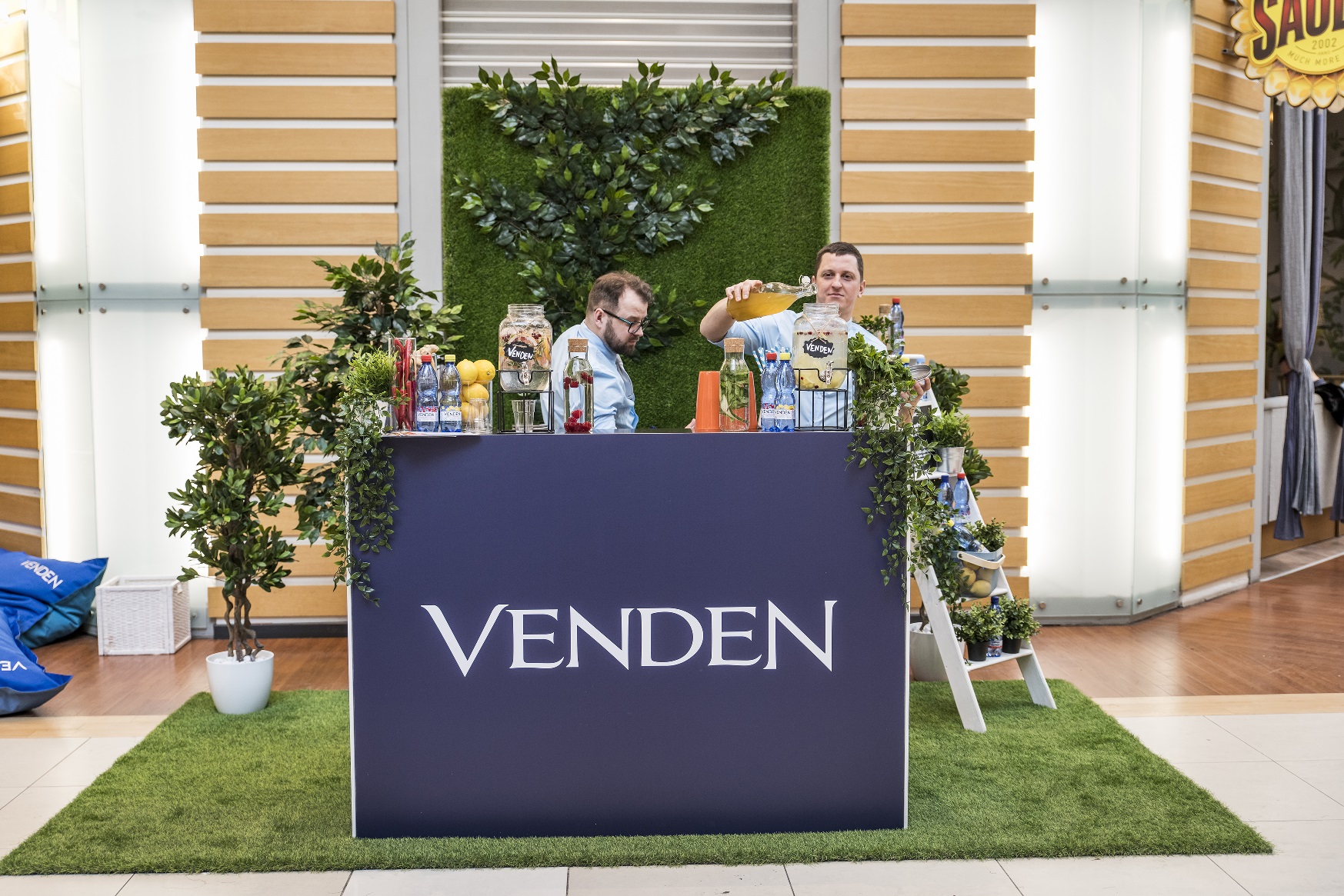 Within the framework of the programme, lectures-conversations with nutritionist Svetlana Aleksejeva were organised, there was also a children's corner with creative master-classes, and in the bar of natural mineral water VENDEN it was possible to taste healthy drinks made by the barmen on the spot.
During the lecture-conversation, the nutritionist replied to various responses related to healthy nutrition and water.
Barmen of the water bar invited to taste drinks based on natural mineral water VENDEN with addition of fruit, berries and herbs.
In VENDEN children's corner, the artist painted faces of small visitors. Kids could also show their creative abilities by colouring VENDEN aquarium and sticking species living in water therein.
About the World Water Day.
The World Water Day has been celebrated since 1993, when it was established by the United Nations Organization (UN). This day serves as a reminder of importance of savings of drinking water all over the world. Certain theme has been chosen for this day annually. This year it was "Leaving no one behind". The theme reflects the aim of the UN – to make pure water available for each human by 2020, irrespective of his/her location and social level.
Thank you for participation!