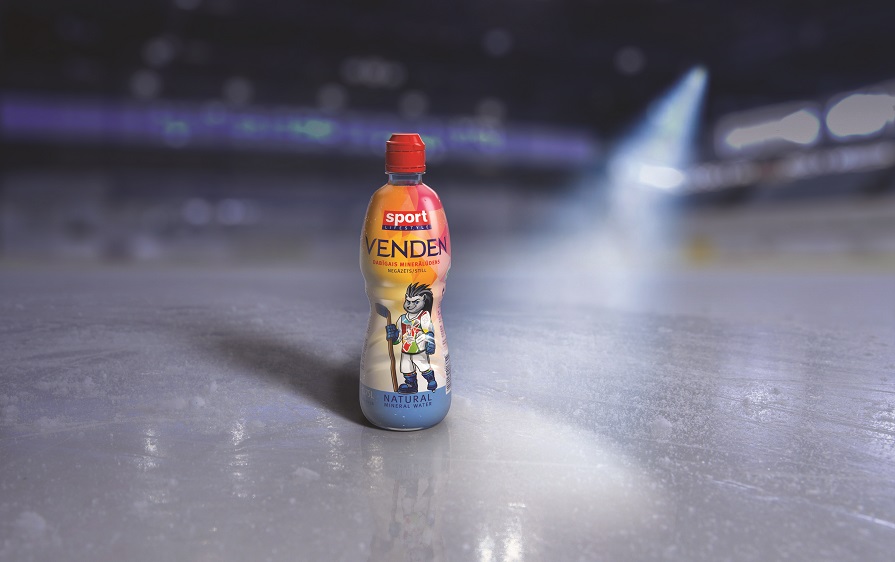 VENDEN has been supporting an active, healthy lifestyle and sports for many years, so we are proud to become the official partner of the IIHF World Hockey Championship 2021, which will take place this year in Latvia, in our capital city - Riga, with the participation of 16 national teams. All the time - both before the start of the games and during the competition - we will provide our national team, foreign teams and event organizers with VENDEN spring water and natural mineral water.
"We are glad that in such a difficult time, the organizers had the courage and responsibility to create such an important event and celebration for all hockey fans. We are convinced that an event of such scale will not only delight hockey fans but will also be a great stimulus for new achievements for children and young people in various sports," VENDEN CEO, Aldis Skutans, comments.
In honour of this the most significant event in sports and to all hockey fans in Latvia, we have prepared specially designed VENDEN Sport 750 ml bottle with the official mascot - Spikey the hedgehog on the front and the official emblem of the 2021 World Championship on the back. Sport bottle has been available in Latvian stores as from the middle of May.
Edgars Buncis, the head of the organizing committee of the World Championship, commenting on this cooperation, states that VENDEN has established itself as one of the leaders in spring water industry in Latvia. Therefore, we are very pleased about the agreement concluded with VENDEN, which has become our official partner of the IIHF World Hockey Championship 2021.
In connection with the World Hockey Championship, VENDEN also announces a competition for the prediction of game results. From May 18, you have the opportunity to participate in the competition and receive great prizes! Find out more about the forecast competition here